RUTH MANFREDI, Founder and President
Ruth Manfredi, a native New Yorker, met her husband in Vernazza in 1995 and they married there in 2001. They spend their free time with their two children in this beautiful little village by the sea.
Founding Save Vernazza and helping rebuild, restore, and preserve Vernazza's town and territory over the past 10 years is Ruth's passion. She is involved in every aspect of this non-profit's mission, including fundraising over €250,000, project management, and communications.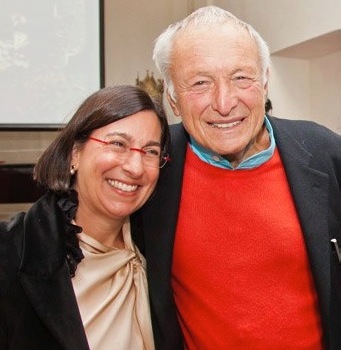 Ruth's greatest honor has been working closely with architect Richard Rogers and team on the "Renaissance of Vernazza" project for the requalification of Vernazza's public spaces. The revitalized Piazza Marconi was officially inaugurated on May 25, 2015.
Ruth is also proud of the success of Save Vernazza's Turisti nei Cian Voluntourism project: 1032 travelers joined 121 excursions over 6 seasons to help 20 landowners rebuild terracing and stonewalls, restore olive groves, cultivate vineyards, and harvest grapes in this UNESCO World Heritage Site.
Since 2018, Ruth loves providing personalized hospitality to her guests in two beautiful, well-maintained homes on the sea in Vernazza known as Cinque Terre Vacation. She is currently studying to become a sommelier to share her passion for Cinque Terre with guests, including Cinque Terre wines.
Ruth is a former strategy consultant for Accenture. She earned an MBA from the Wharton School of the University of Pennsylvania, a Master's of International Studies from Johns Hopkins School of Advanced International Studies, and a Bachelor of Arts from Vassar College. In 2008, Ruth completed the inaugural course to become a Tour Guide for the Cinque Terre National Park.
MICHELE LILLEY, Founder and Vice President
Michèle Lilley, a native Californian, fell in love with Vernazza's steep, green hillsides, and blue seas over 20 years ago when she came to Vernazza during a hiatus from her work in film and television. She met her husband, local artist Antonio Greco, and they started a family and opened Bottega d'Arte Cinqueterre on the town's main street.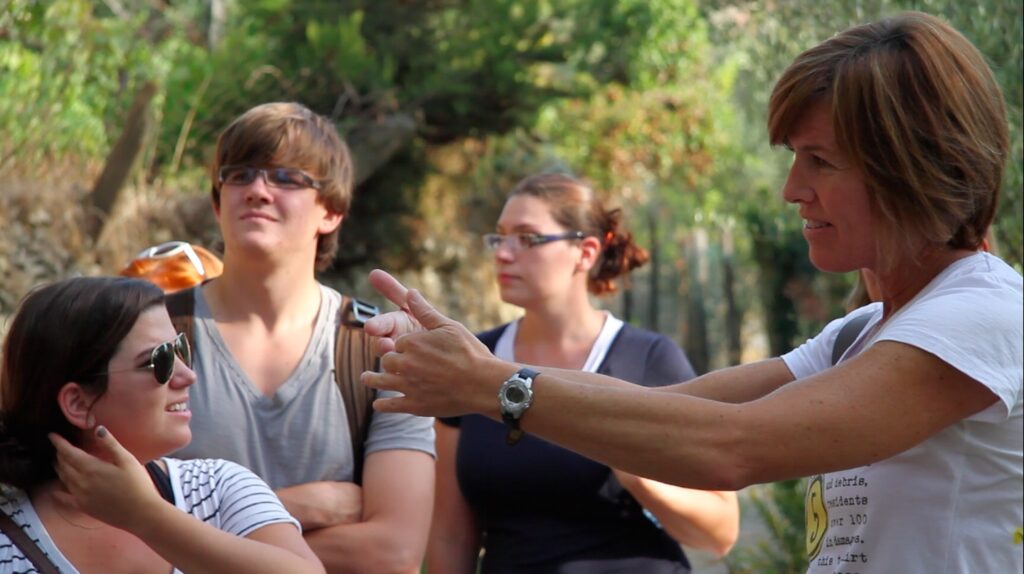 On October 25, 2011, Michèle was in their Bottega d'Arte when the flooding began and narrowly escaped, breaking down a passage door and climbing to safety with the elderly couple who lived above her storefront. She later described the devastation as "a powerful force of nature that ripped out the guts of town, the insides of our lives, and left them lying scattered in the street."
Michèle is passionate about Vernazza's unique territory and can often be found running the upper Cinque Terre trails, stopping to chat with local farmers. She explains: "If someone gives you fruit from their garden or a bottle of wine they produced, that person is giving you something to chew on: a piece of a proud, hardworking culture which has been passed down by generations to carve out a territory to call home."
Passionate about sustainable tourism and education, Michèle's most gratifying moments come from developing the Cinque Terre's first "Volun-tourism" project in collaboration with Busabout and TreadRight. The "Turisti nei Cian" project gave visitors a chance to work alongside locals in vineyards and olive groves, have fun, and learn about Vernazza's cultural heritage. She also headed up the "Save Vernazza Walking Tours" sharing Vernazza's history and culture with tourists, often stopping in cantinas to share stories with local farmers that resulted in lasting connections between tourists, the locals and their culture.
These days, Michèle can be found between the US and Italy where she manages feature
film projects. She returns to the spectacular green hills and blue seas of Vernazza to enjoy friends, family, and her connection with the territory.
MICHELE SHERMAN, Founder and Director
Michele Sherman was born in New York City, grew up in northern New Jersey, and moved to San Francisco as a young adult to embark upon a career in technology sales.
In August 2005, she took a well-earned break on a 6-week solo backpacking trip with Cinque Terre recommended by friends and Rick Steves as a "must-see". She chose Vernazza as her home base, met her future husband Giuliano, and what was intended to be a 5-night stay turned into 5+ years in Vernazza, running "Camere Giuliano" and raising daughter Sofia.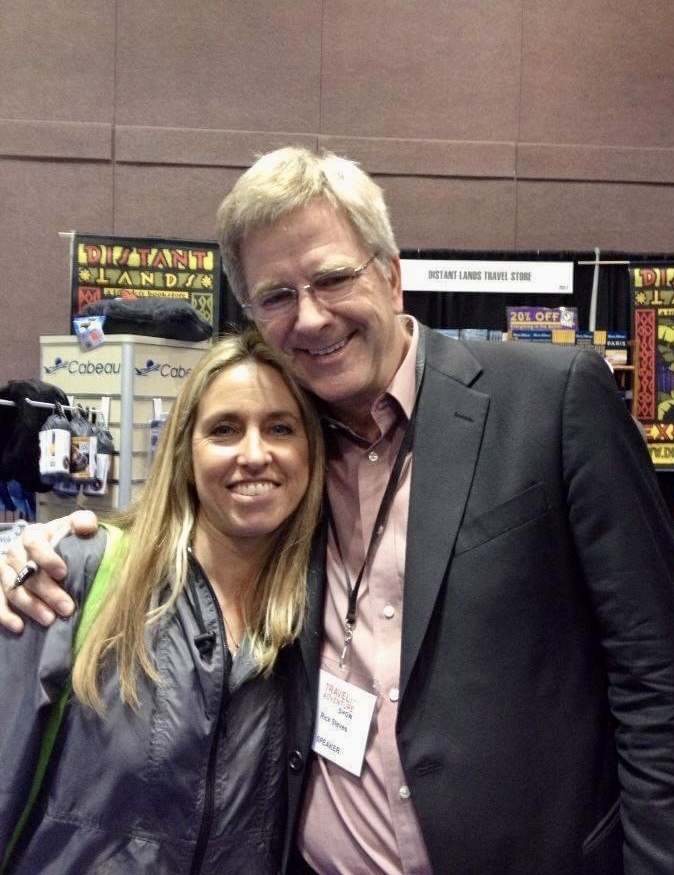 On October 25, 2011, Michele was living in Lucca with Sofia and received word from Giuliano about the torrential rains and subsequent flooding. Losing contact with everyone in Vernazza soon after, she was able to connect with Cinque Terre friends living at higher ground to confirm the few details available. Immediately jumping onto YouTube, Michele found a video of the flooding in Monterosso and for the next 20 hours, she diligently stayed at her computer, phone by her side, TV on, trying to put the pieces together in a desperate search for information. Days would pass before news of the tragedy would reach formal news outlets.
Michele knew she wouldn't be the only person living outside of the story to be devastated by what happened. Knowing how Vernazza holds a special place in the hearts' of its visitors, she felt there would be many others eager to help this special community, and, along with Ruth and Michèle, Save Vernazza was born.
In 2012, Michele and Sofia returned to the SF Bay Area. Michele is again working in high tech and Sofia is a thriving high school student (who is lucky enough to "summer" in Vernazza). In addition to motherhood, Michele feels the work she did with Save Vernazza is her best contribution to doing good in the world. She enjoys trips to Vernazza each summer to visit family and friends in this special place in the world.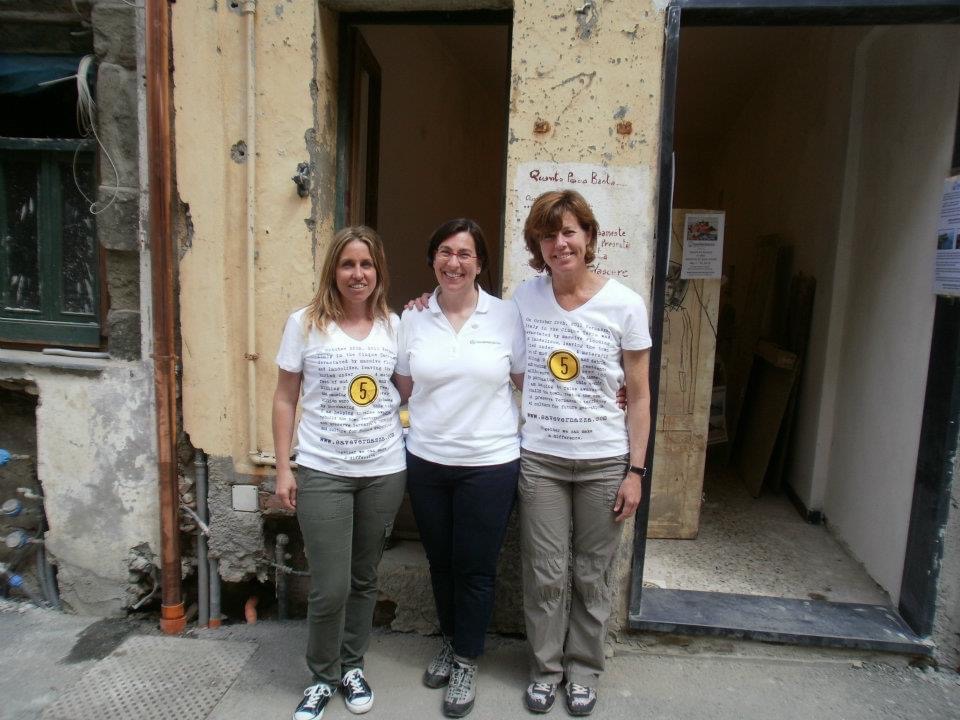 Together we can make a difference